EPS 083 | THE MIX TAPE RADIO SHOW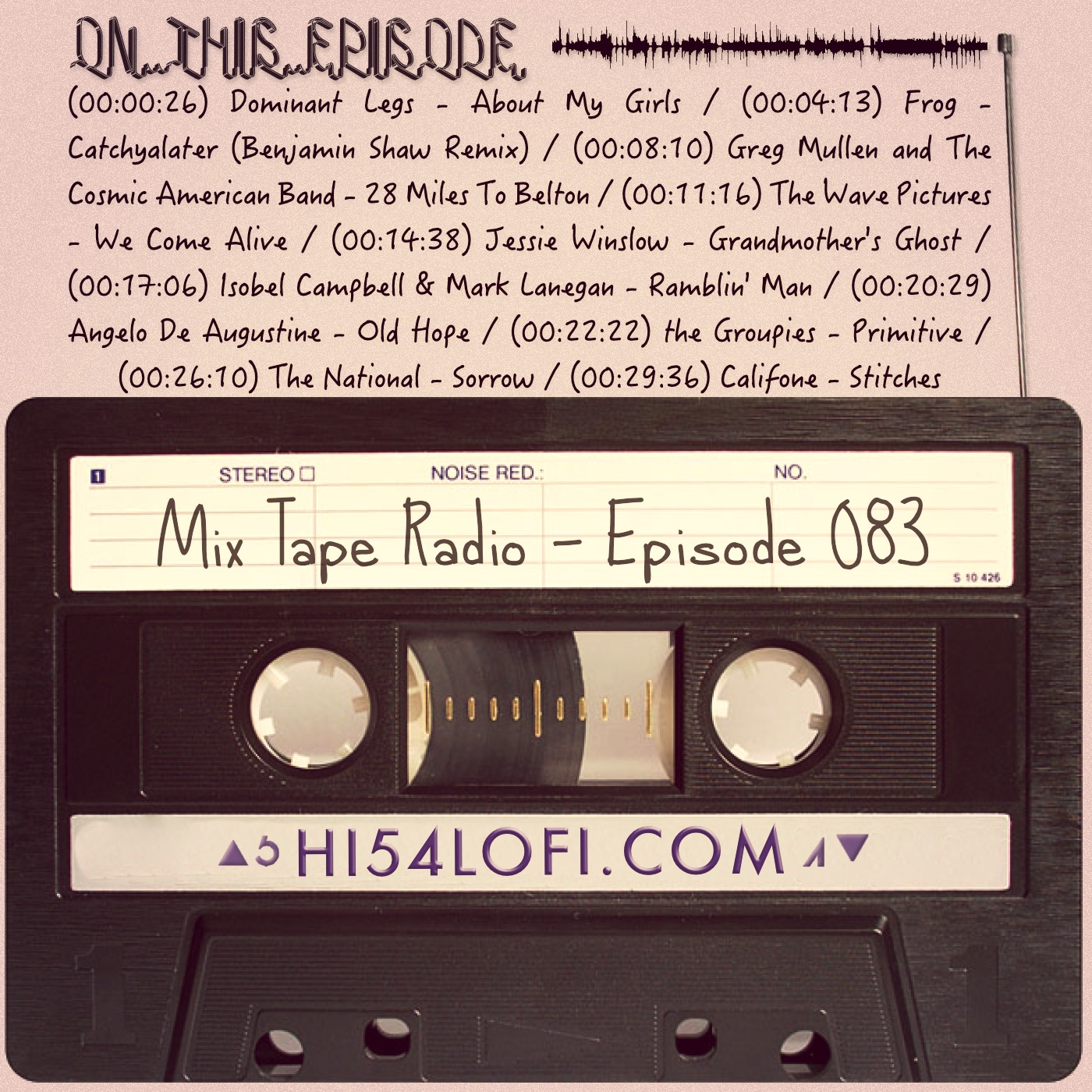 EPISODE 083 kicks off with Dominant Legs singing about their girls, and before Califone closes things up with Stitches, you'll hear Benjamin Shaw remixing Frog, Jessie Winslow, Angelo de Augustine and a bunch more. So locate the play button and grab your headphones.
The Mix Tape Radio Show is a series of mix tapes put together by HI54LOFI. He's been doing it for years; sometimes with new episodes every 2 weeks, sometimes nothing for months. He's sketch like that.