MIX TAPE RADIO: EPISODE 066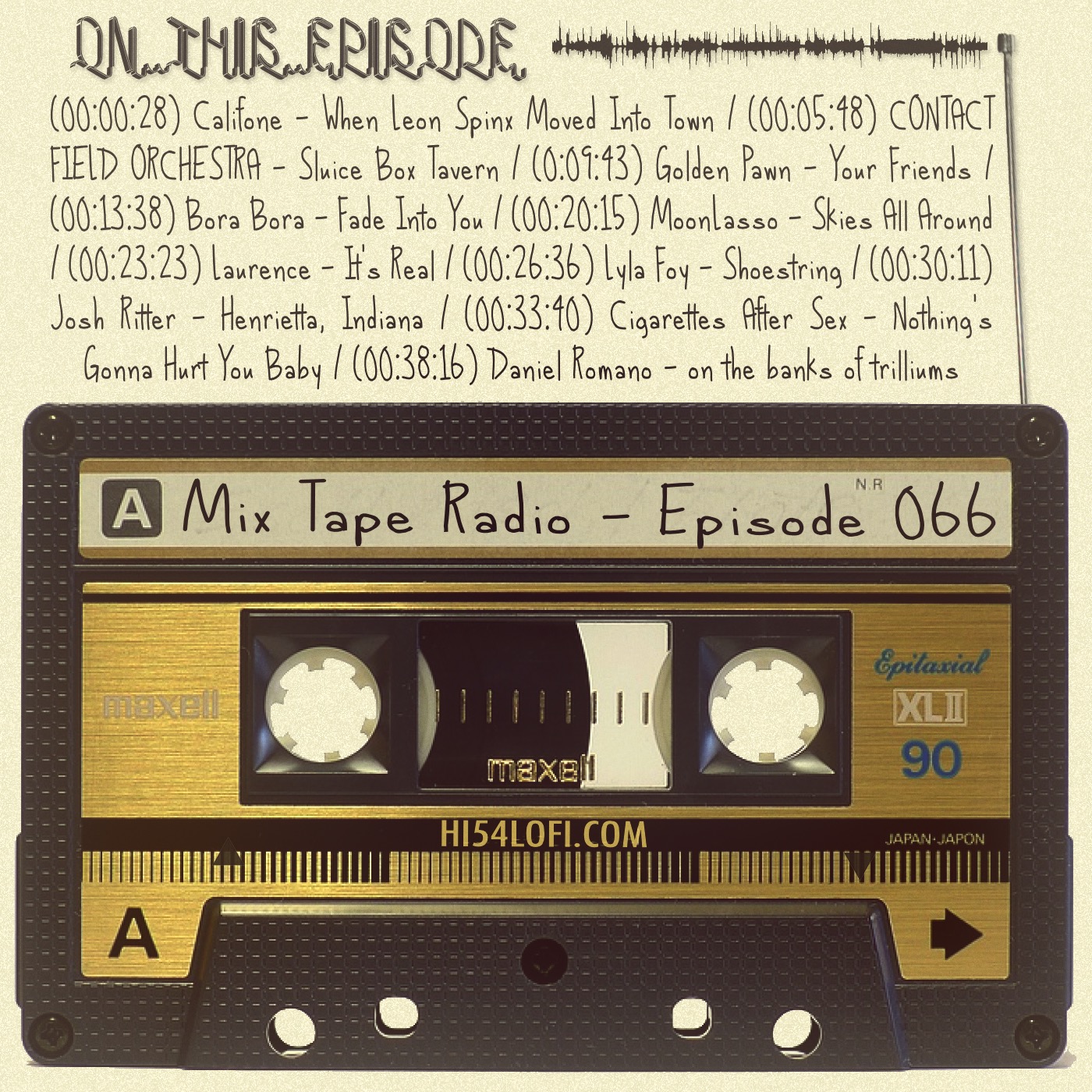 EPISODE 66 kicks off with the hungover, sunglasses wearing cool that is Califone's 'When Leon Spinx Moved Into Town', and before things close out with an oldie but goldie from the King of Mosey, you'll hear gems from Cigarettes After Sex, Bora Bora, Josh Ritter and a quality handful of others.
The Mix Tape Radio Show is a series of mix tapes put together by - JEREMY / @HI54LOFI. He's been doing it for years; sometimes with new episodes every 2 weeks, sometimes nothing for months. He's sketch like that.