EPISODE 087 | THE MIX TAPE RADIO SHOW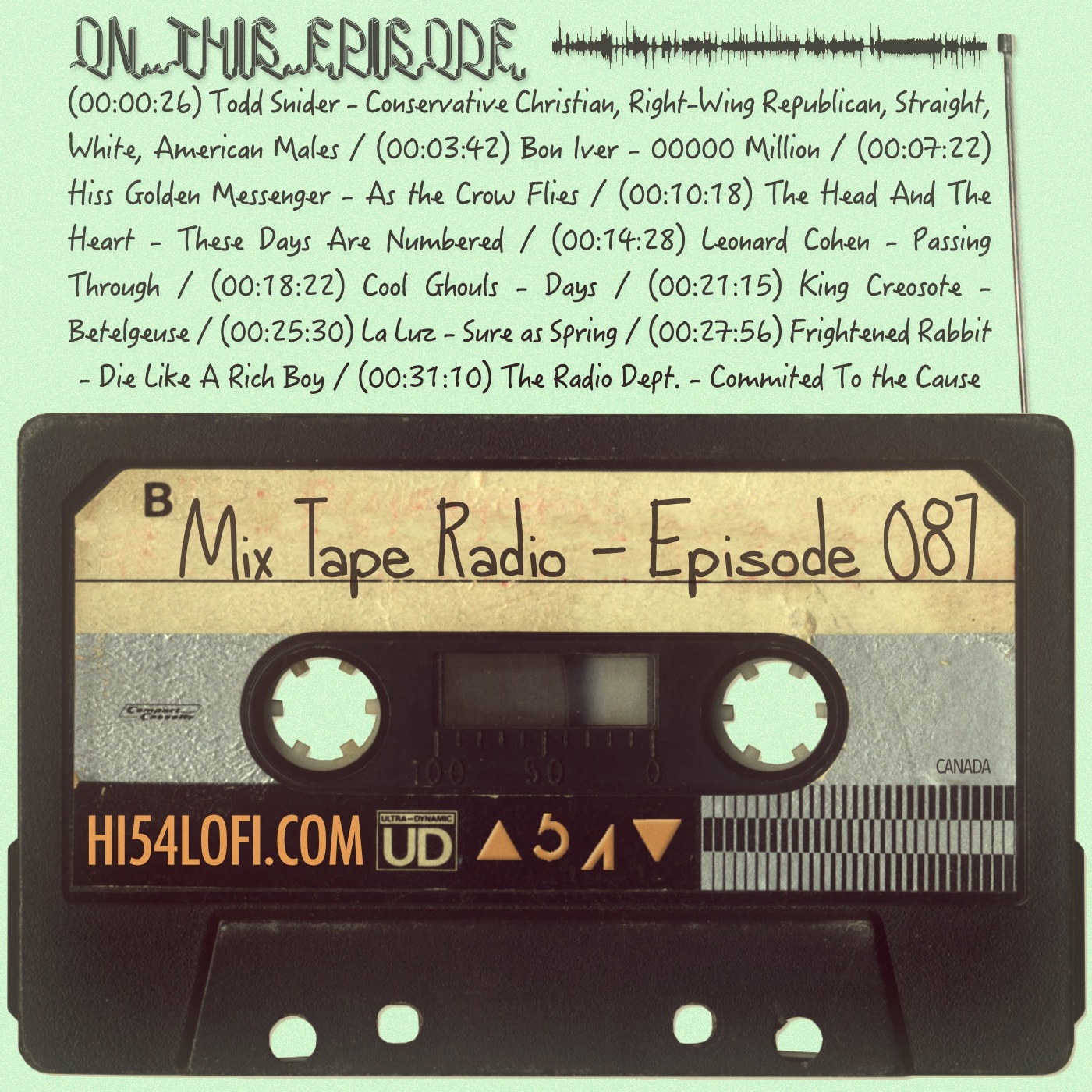 EPISODE 087 kicks off with an unfortunately always politically relevant Todd Snider song, and before things close out with a new one from The Radio Dept, you'll hear Leonard Cohen, La Luz, Hiss Golden Messenger, and a bunch more.
The Mix Tape Radio Show is a series of mix tapes put together by - JEREMY / @HI54LOFI. He's been doing it for years; sometimes with new episodes every 2 weeks, sometimes nothing for months. He's sketch like that.